Customer Testimonials
Below are a few testimonials transcribed from letters and emails, but since we could easily write those ourselves (we didn't); why not read the verified reviews on Google?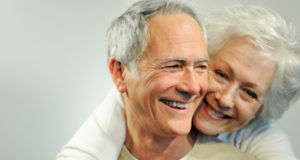 Bob in Renton
Just a few words to describe my experience with the folks at KEY HEARING and why I feel comfortable in recommending them for any and all your hearing needs. First impression when entering the office is the friendly "Hello, Bob" and the comfy and relaxing reception area. One of my pet peeves at doctor's offices is the inevitable "wait to be seen". Not so at KEY HEARING! Dr. Leah Wilkinson Keylard has consistently been right there, ready to see me. Often I've waited less than a minute for my appointment. My hearing aid odyssey has taken me over 6 years. I've researched many different hearing aid providers, doctors, audiologists, and specialists. I've checked into options on the internet, "big box" stores, Costco, Sears, L & I, and small "specialists" offices. Even the "at home" options. None has satisfied my insistence on quality, honesty, integrity, professionalism, and attention like Dr. Leah Wilkinson Keylard at KEY HEARING. Dr. Leah is truly interested in helping her patients hear better! Let me share some other words and phrases to describe my experience at KEY HEARING:  answers questions, explains, listens, communicates, thorough, thoughtful, teaches, down-to-earth, not condescending, takes the time, hard working. Maybe I can just say this about my experience with Dr. Leah at KEY HEARING; I can and will, with honesty, comfort, and conviction, recommend KEY HEARING to family members and friends for all their hearing needs.
---
Mr. Cochran in Enumclaw
I'm happy with every aspect of the service Key Hearing provided. It was friendly and exceptional. My ability to hear has increased over 50%.
---
Pat in Enumclaw
Dr. Leah Keylard was conscientious about making sure the hearing aid was the right one for my type of hearing loss. Now I can enjoy group conversation. It was worth the drive finding the best.